SMALLEST WAY TO GET BIGGEST LUGGAGE SPACE
VAGO is the ultimate baggage compressor.

A small device that you can easily bring along during your travels, that will create extra space within your luggage within minutes.

VAGO easily compresses your clothes in a vacuum bag, creating up to 50% extra space, so you can buy more and pack more.

It is the ultimate travel tool for any traveller wanting to save luggage space without the hassle.

All you have to do is plug-in and power on.
VAGO has a smart sensor to detect air pressure and will automatically stop once your clothes are fully compressed.

Screw on VAGO, plug in power, turn it on & let the magic happen.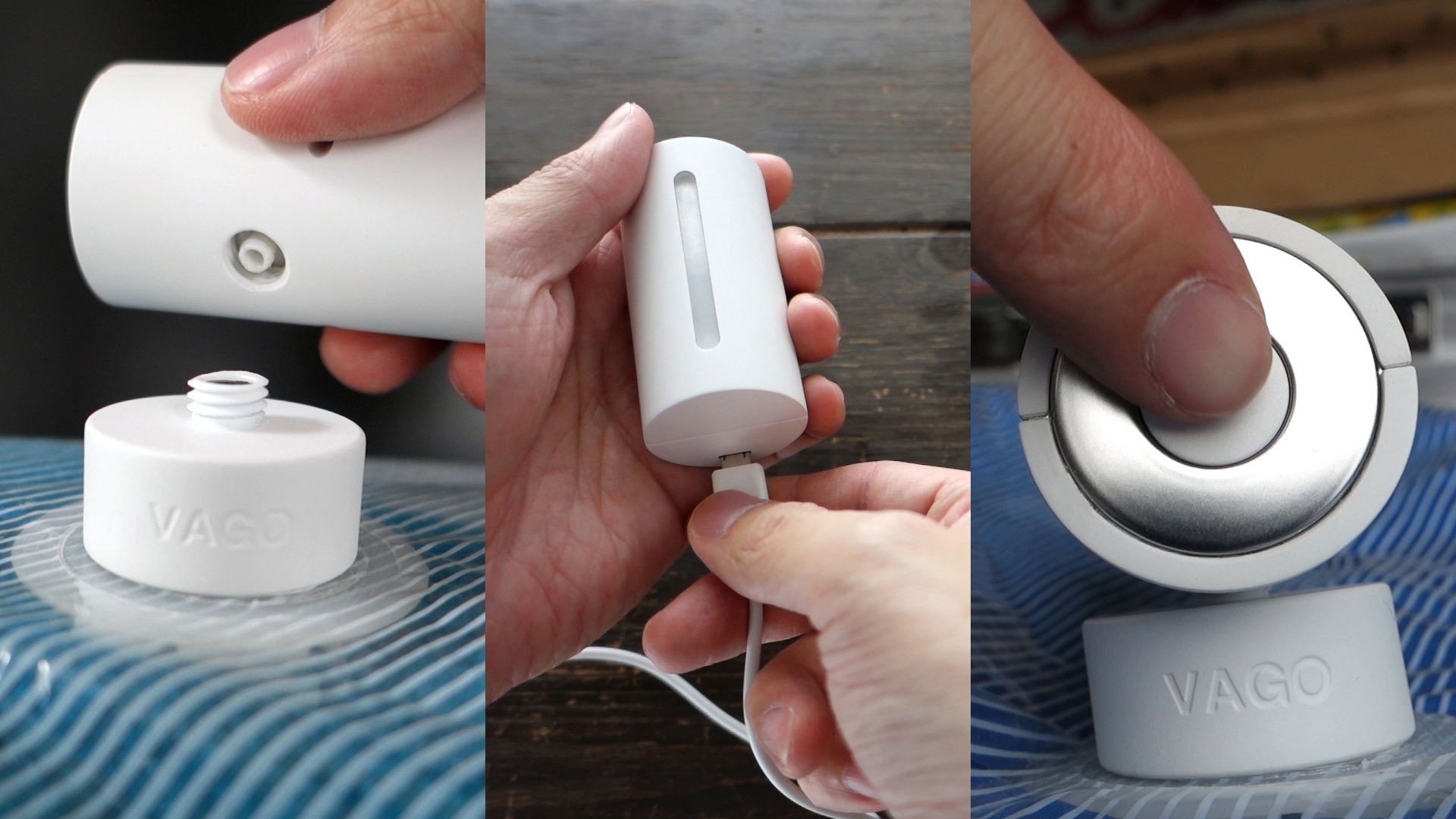 VAGO easily powers up with a simple power source, even with a power bank, it'll work wonders in space savings.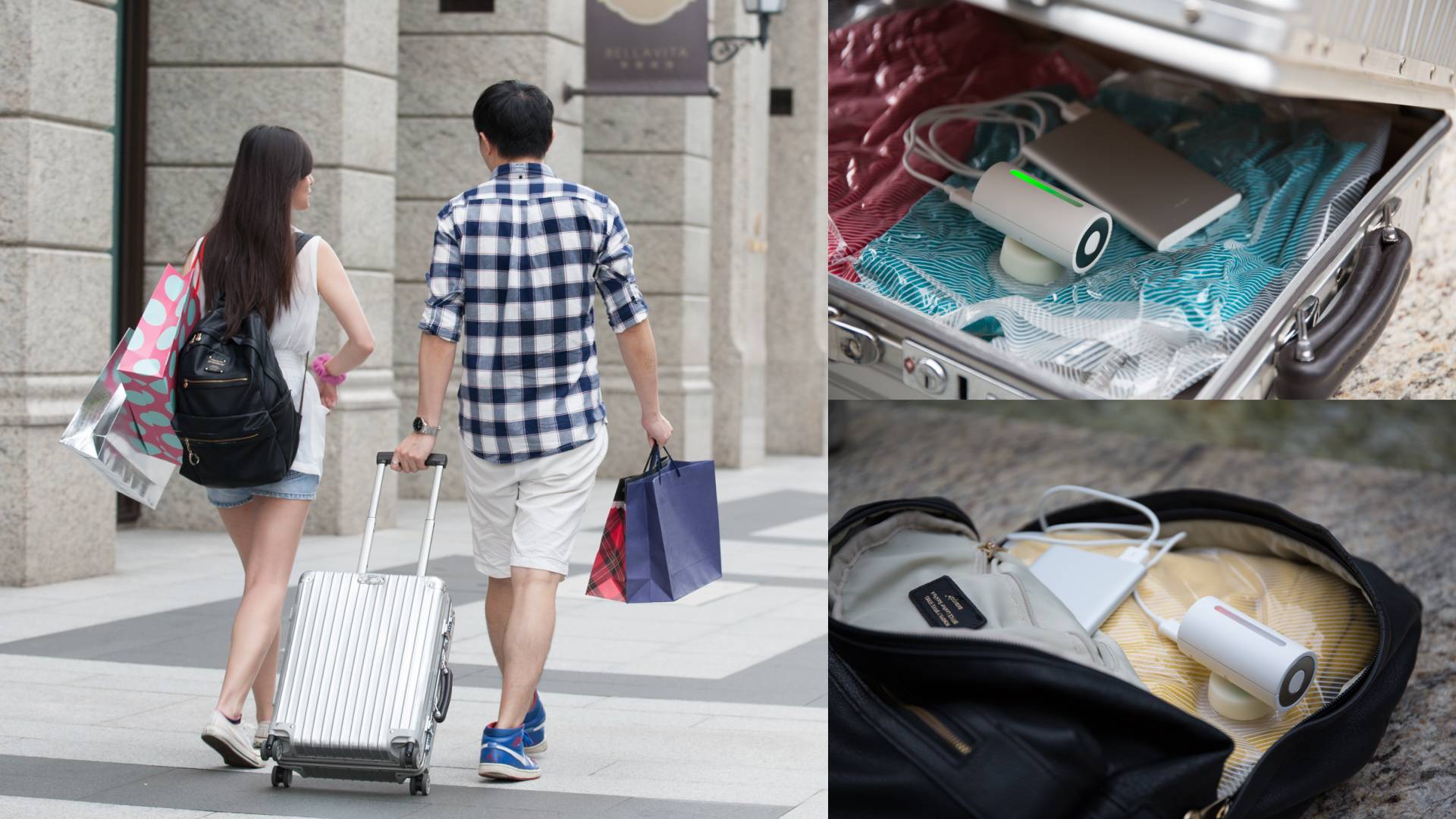 Smallest automated travel vacuum, that is extremely lightweight at 77 grams (2.7oz) & measures only 70mm long.